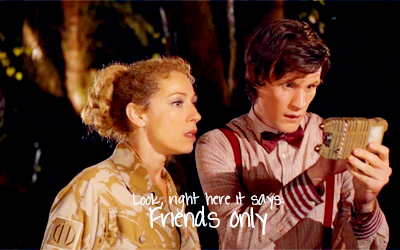 This journal is F/O. My real life is boring as sin but it is here to read about if interested.
I have a Twilight filter. Want on it, let me know.
I will not add you without a comment here or somewhere where I commented stating you are adding me. You have to tell me why you are adding me as well. I am no longer adding dead journals or people that don't update. No one under the age of 18 unless there are extenuating circumstances.
If you're looking for my graphics, they are at
tempted_grafix
or
inspireoncemore
.
I decided to add my shows and ships here. If we have things line WHOA in common, let me know. It'll be more organized here.
Movies:
Twilight, Harry Potter, Avengers verse, DC vers, mostly Superman only, Pixar verse, Beauty and the Beast, Saw, Nightmare on Elm Street, Enchanted, Lord of the Rings
TV:
Glee, Grey's Anatomy, Law and Order franchise, Vampire Diaries, Castle, Modern Family, Doctor Who, Hell's Kitchen, Kitchen Nightmares, Judge Judy, Rizzoli and Isles, Hawaii Five-O, Switched at Birth, The Lying Game, Once Upon A Time, Grimm, Storage Wars, Chopped, Restaurant Impossible, Diners Drive-ins and Dives, Food Truck Race, Iron Chef, Worse Cooks, Shipper Wars, Perception, Arrow, Beauty and the Beast, Elementary, Defiance, Bates Motel, Kyle XY, Legend of the Seeker, Crossing Jordan, X-Files, Dollhouse, Beverly Hills 90210, Lois and Clark, Friends, Pushing Daisies, Flash Forward, The Nine, Melrose Place, Scarecrow and Mrs. King, Roseanne, Full House, The Nanny, True Blood, Medium, The Event, Single Father, Off the Map, The Defenders, Smallville, V, Camelot, The Mentalist, House, Eureka, Body of Proof, Harry's Law, Firefly, Chuck, Private Practice, Californication, Torchwood, Pokemon, Sherlock, Touch, Go On, Merlin, 90210, The Good Doctor, Criminal Minds, Krypton, Ghosted, New Girl, Sliders, Black Mirror, Orange is the New Black, Westworld, Game of Thrones, The Affair, Counterpart, Supergirl, Legends of Tomorrow, Flash, Dynasty, True Blood, Shark Tank, Master Chef, Agents of Shield, Chance, Code Black, 600 lb Life, The Simpsons, Guy's Grocery Games, Shadowhunters, NCIS:NO, Speechless, CSI: Cyber, Conviction, The Tomorrow People, 666 Park Avenue, Dawson's Creek, Dracula, Fringe
Sorry this got so out of hand but it's up to date. I'll add more as I think about them.
Changed my banner. Thanks to
la_loony
for it.
Currently adding - you can look for me on the occasional friending meme
Current Mood:

tired